Play points are an easy way to get free rewards, just for being online!
You'll earn one play point for every 20 minutes spent online, this includes time spent in trainers (not offline training).
All you have to do when you're ready to redeem your rewards is head downstairs in the temple and check your points (even if you know you have enough points you need to walk on the orange tile before purchasing items). After you've stepped on the orange tile you can head north and downstairs again to claim your rewards.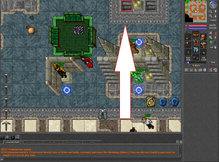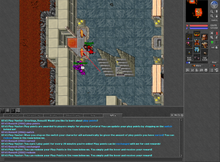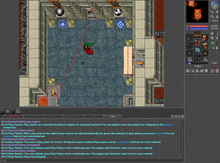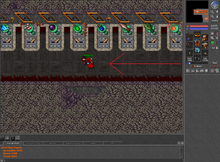 Rewards and prices:
25 Crystal Coins - 1 350 Play Points
5 Minor Crystalline Tokens - 2 500 Play Points
100 Soul Orbs - 1 200 Play Points
20 Soul Potions - 4 100 Play Points
Upgrader Crystal - 7 500 Play Points
Vial of Zydrate - 9 800 Play Points
1.5x Exp Fish (30mins.) - 11 000 Play Points
2x Exp Fish (30mins.) - 25 500 Play Points
Eternal Flames - 30 000 Play Points
Outfit Changer Doll - 21 500 Play Points
Certificate of Name Change - 42 500 Play Points